~
Newsletter
Sign up to our newsletter to be the first to hear about our re-opening news and suchlike.
Sign up to newsletter
Bombay, 1949. A sultry June evening. Lights glow golden. Candles flicker in the warm breeze that arrives gently through the large open windows of the café.
I watch, entranced, as Ruby brings the last bars of her song to a wistful close. Cheers erupt from the audience. She stands at the microphone, grins bashfully. Her sari, draped and perfumed, is bottle-green and gold. The glamorous of Bombay, members of the band, old friends, wayward sailors all clap and shout their praise. She bows slightly. Ruby seems to float off the stage. A gramophone clicks and crackles to life and music starts again.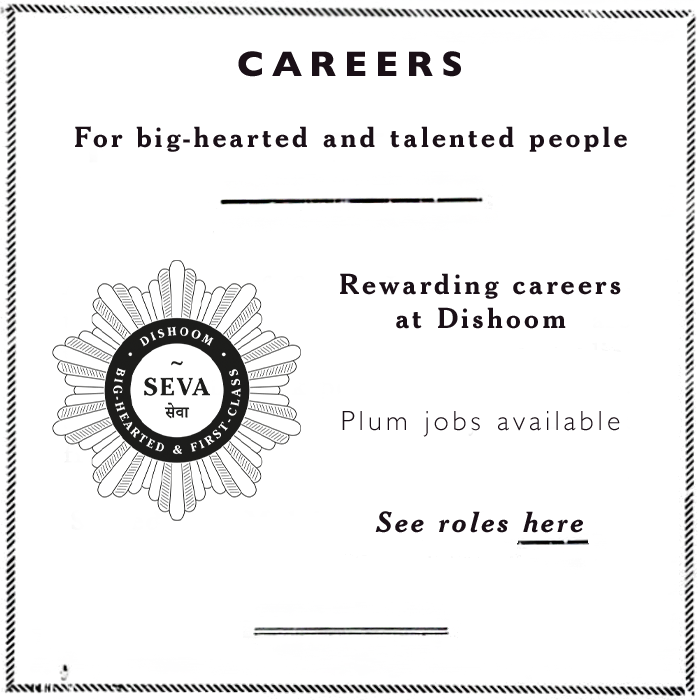 She glides between tables, past where I am sitting, making her way to the bar. Gin and lime with ice only. "Come jaan, sit with me," suggests her mother, Yasmin, at the bar, drink in hand, strikingly beautiful in deep blue chiffon. They begin to gossip and laugh conspiratorially, as they often do.
Yasmin loves these evenings in her café-cum-club like nothing else. Each performance a hit, attended by all manner of Bombayites and revellers passing through this slightly wild port city. The obviously wealthy hobnob with the beautiful, the rakish and the occasional ne'er-do-wells. Jazzmen, languid on rattan chairs, unwind to swing and jazz sounds. Cine stars, at home on the page 3 society photos, chatter self-importantly about the latest talkie showing in the new cinema next door.