BEGIN THE DAY with a bowl of Date & Banana Porridge or a Bacon Naan Roll. Savour the fragrance of freshly-baked pau, the rich salty taste of butter melting on a bun dipped in hot chai, the warm indulgence of Akuri, the wistfulness of a moment.
At lunch, waiters find joy in delivering trays of abundant food to your table. Roomali Roti Rolls, baked and filled to order, humble and delicious Mattar Paneer, or fresh salads. Refresh your afternoon with a drop of Chai and a small plate or two, while a thin coil of sandalwood smoke rises from gently burning incense.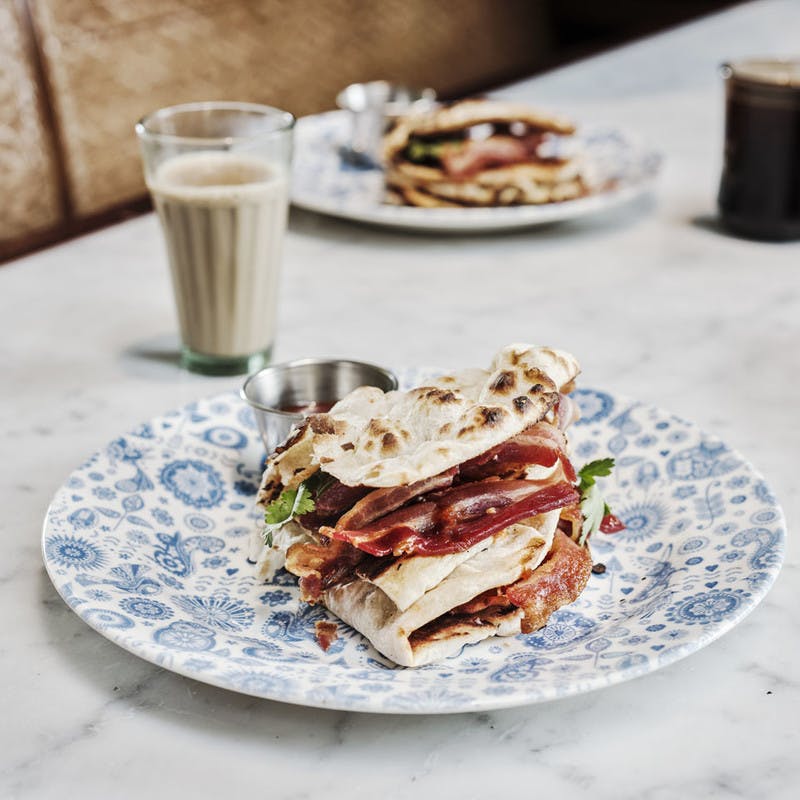 And as evening falls, the café fills with calls of old friends meeting, chatting – a lovely and lively hubbub. To the table come smoky, melt-in-the-mouth grills, slow-cooked and aromatic biryanis, robust and spicy curries. Plates are passed around, shared, enjoyed.
Then, retreat to the Permit Room — the bar within our cafés, ease yourself into a chair and order an India Gimlet, a Permit Room Old-fashioned, or our very good Dishoom IPA. Take a long draught. Exhale contentedly.