In the days and weeks before Diwali, the excitement and gaiety flickers through Bombay like electricity. It is with that same sense of excitement that we announce we can once again bring friends and family together for a first-class partee. With almost two years since our last get-together, it brings unsurpassed joy to be able to finally share the particulars of our 2021 Diwali celebrations. 
On Thursday 28th October, at 93 Feet East, Dishoom will mark this joyous festival of light with an all-day event fuelled by finest vegetarian fare and featuring a wonderful line-up of South Asian talent brought together by dearest friend, Sweety Kapoor.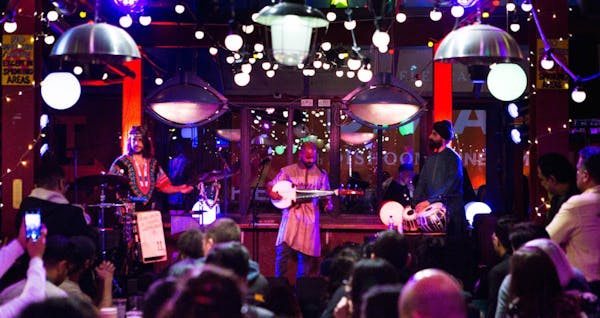 The meaning of Diwali
Diwali represents so many of the things that are important to Dishoom. Bombay, as a city, celebrates Diwali with boundless passion. The festival of light brings people together in celebration, regardless of wealth or status, of race, background or beliefs. 
The festival marks the end of a new year and the beginning of the next. A time to reflect on the year past, which has inevitably been full of many shades of light and dark. This year its symbolism – the triumph of good over evil, of light over darkness, of awakening and new joy – seems especially fitting. We're thrilled at the chance to celebrate all that is good in the world and to look to the future with hope and excitement. In that spirit, we hope you will join us for a wonderful daytime-nighttime party to celebrate.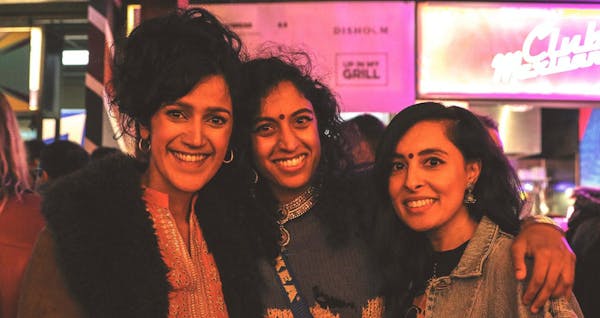 By night
As the sun sets, the evening's festivities shall commence. Adults are invited to enjoy a night full-to-the-brim with top-class creativity and celebration. Our dear friend (and renowned creative producer, curator and programmer!) Sweety Kapoor has curated an evening of spoken word, live music, DJ sets and live art installations from some of the UK's leading South Asian talent.
We very much hope to see as many of you as possible to celebrate this joyous occasion together, it will be a truly magical day filled with laughter, colour and light. As ever, all are welcome.
Tickets cost £12 per person and include entrance, entertainment, activities, free-flowing chai and Mithai.
A note on safety
To ensure the safety of all attendees, we ask that all ticket holders, over the age of 16, provide one of the following upon arrival at the event:–
- Proof of a negative Lateral Flow Test (taken within 48 hours of the event date) before your arrival at the entrance gates uploaded to the NHS Covid Pass app. Lateral Flow Tests will NOT be available at the event. Please order these well in advance: << Please order your Lateral Flow Tests well in advance here >>
- Proof of full vaccination, having received both doses of the vaccine (with the second dose being received at least 14 days before the date of the event).
- Proof of natural immunity following a positive PCR test (providing it has been at least 10 days since your PCR test and up to 180 days after taking the test). 
Face masks are not compulsory, but guests are welcome to wear one if they wish. 
Kindly note proof of vaccination and negative lateral flow tests must be logged in the NHS Covid Pass app (this is different to the NHS Covid-19 Track & Trace application).