Everett (and wife Valerie) and Lionel (with sister Ellen) attended the opening party for Dishoom Carnaby and thoroughly enjoyed being treated like celebrities again after a somewhat short hiatus of four decades or more! Enjoyed sharing the limelight with Reynold D'Silva – formerly with Brief Encounter in Bombay and now Founder/CEO of Silva Screen Records (London)
Ellen was always an integral part of The Combustibles experience in the good olde days – with a strong claim to have come up with the band's name! Now, she's again a part of the celebration in London.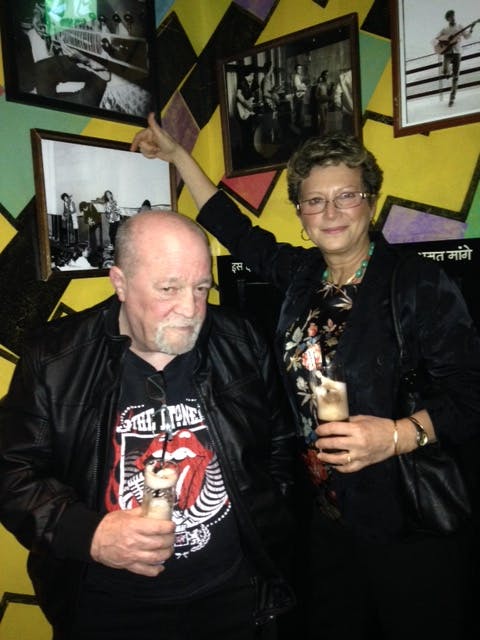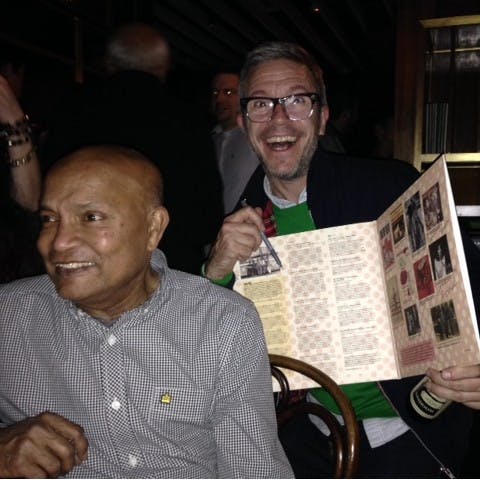 Autograph time again??
Not having been in Bombay during the band's heyday, Valerie now experiences Everett's celebrity status in London!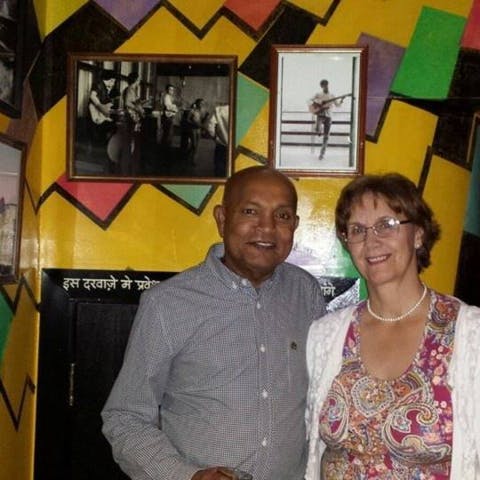 For those of our fans and friends who get the opportunity please do visit Dishoom Carnaby, enjoy the incredible food and get some photos alongside some of The Combustibles images on the 'Wall of Fame.' Remember to send them to us at info@thecombustiblesband.com and we'll put them on the site!