London
Best gifts, warm smiles and hot chai. Should you find yourself amidst the very tall buildings of Canary Wharf between 6th – 8th December, then do come find us at our limited-edition Dishoom Canary Wharf pop-up.
Popping up for three days only from 7:30am until 8pm at the Canary Wharf shopping centre, we recommend a little stop by. Our shelves will be stacked with gifts (some new and never-before seen) and to fuel your shopping: Yuletide tunes, delicious House Chai, crunchy Khichia & Chundo and come 4pm, liberal pours of the Permit Room Old-Fashioned or Premier Padmini Negroni. 
Where:– 16-19 Canada Square, London, E14 5EW
When:– Tuesday 6th December until Thursday 8th December from 7.30am until 8pm daily
Tickets:– No booking is required, simply pop by. In the meantime, be sure to peruse our gifting range here.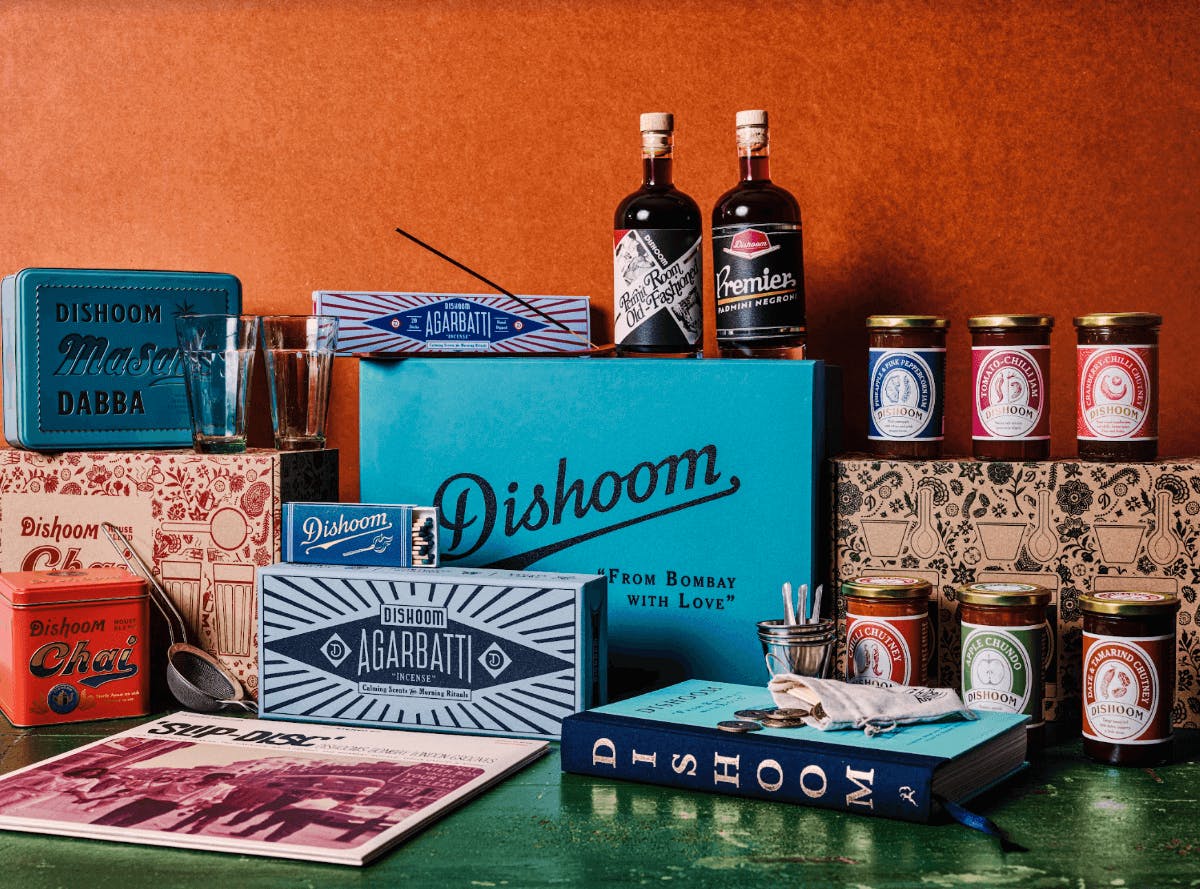 Manchester
You are all warmly welcome to join us for an evening of festive Christmas Carolling at The Lawn Club, Monday 12th December. Expect a wonderful evening filled with jovial singing led by the Dishoom Rolling Tones whilst enjoying mince pies and House Chai. All ticket sales will be donated to Wood Street Mission, a children's charity who have been supporting families living in Manchester and Salford for over 150 years. 
Where:– The Lawn Club, Hardman Square, Spinningfields, Manchester M3 3HG
When:– Monday 12th December from 6pm until 8pm
Tickets:–  All tickets include mince pies and House Chai with all proceeds being donated to Wood Street Mission. Tickets may be found here along with all the particulars.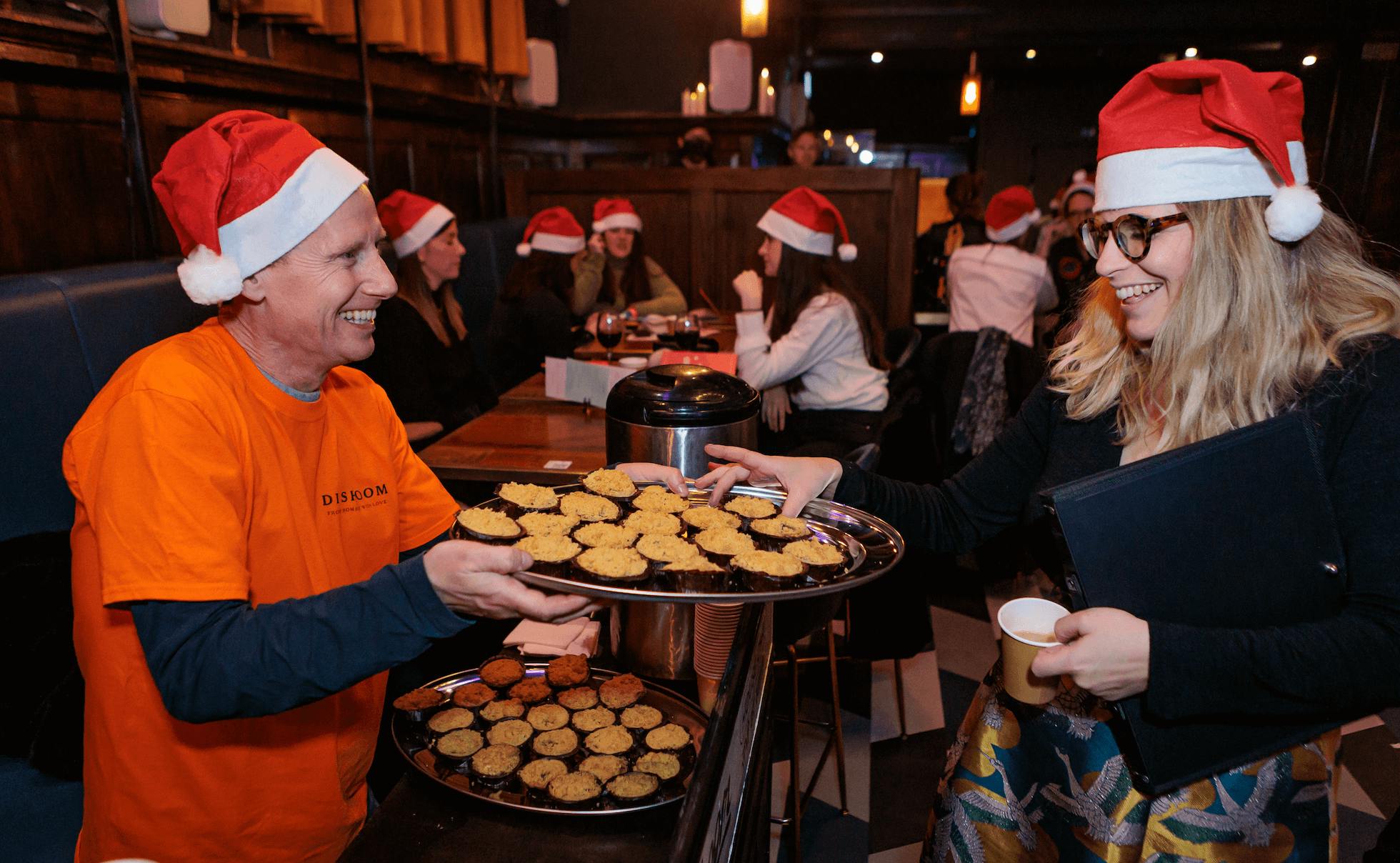 Edinburgh
We're partnering with the wonderful Edinburgh-based charity Social Bite to host an evening of Carols, led by the talented Edinburgh City Singers opposite our café in the beautiful St Andrew Square. Many classic carols and festive favourites will be belted out so do come along for a fantastically-festive singalong.
Where:– St Andrews Square, Edinburgh, EH2 2BD
When:– Thursday 15th December from 5pm until 7pm
Joining us:– No tickets are required for this event, simply wrap up warm and drop by for a jolly evening.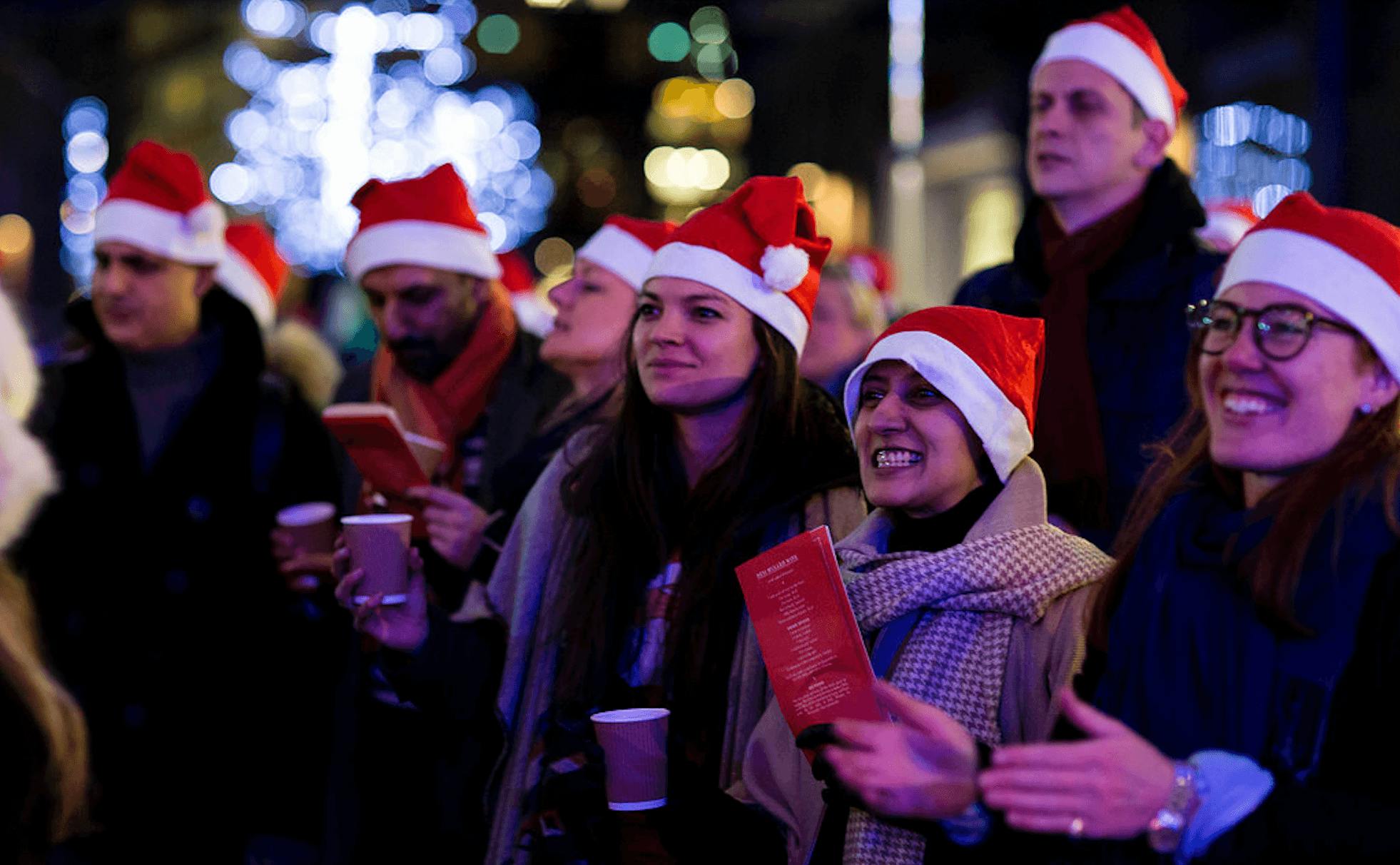 Birmingham
We've bagged ourselves a spot just outside our café in Chamberlain Square to host a seasonal soiree. The masterly Festive Foursome (an awesome vocal quartet from Royal Birmingham Conservatoire)  will lead the crowd in a hearty singsong whilst you fill your bellies with Mince Pies and Dishoom Chai.
Where:– Chamberlain Square, Birmingham B3 3HJ
When:– Wednesday 14th December from 4pm until 6pm
Joining us:– There's room for singers of all timbres and tones, so we do hope you'll join us, no tickets required.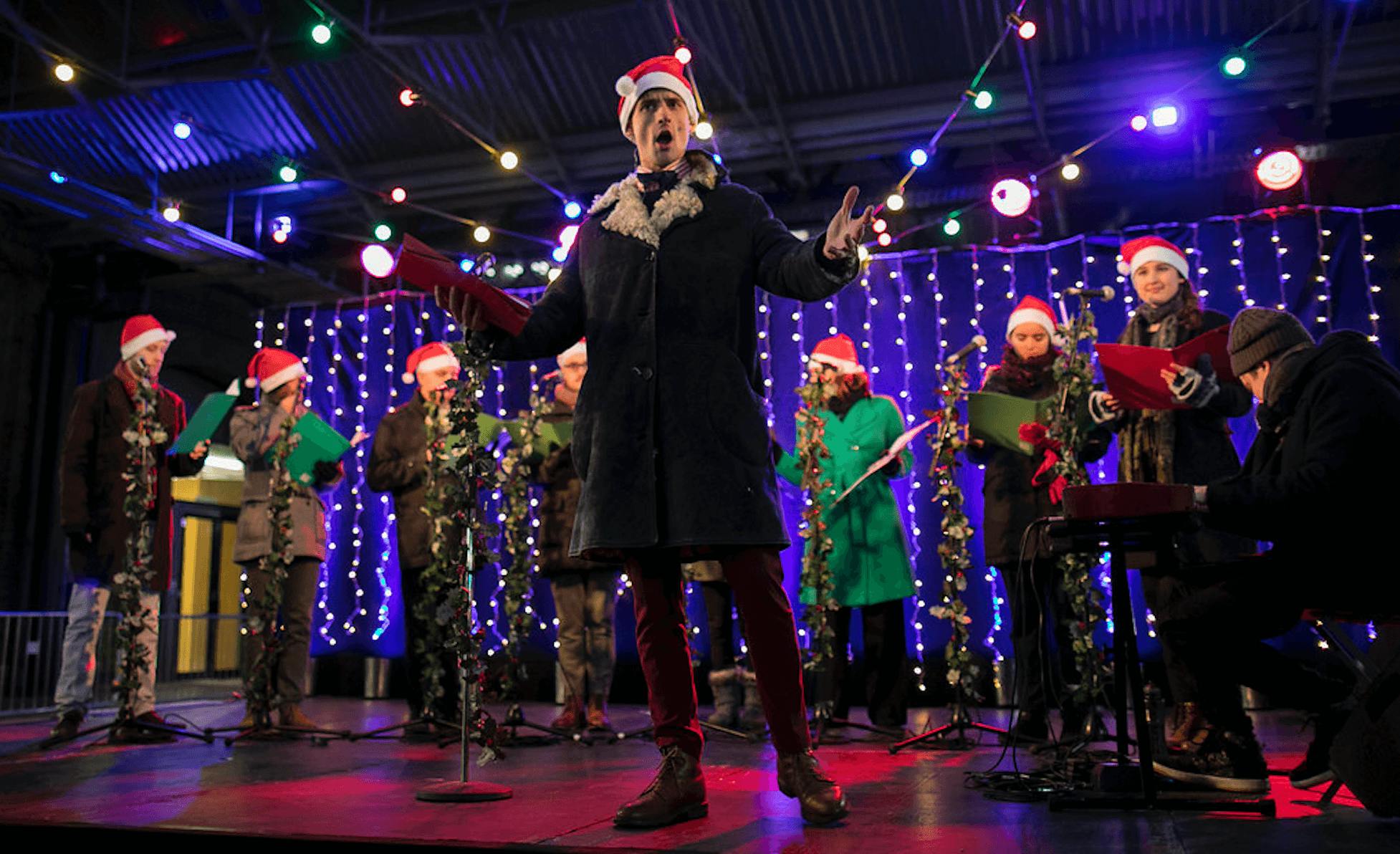 To be the first to hear about future events, sign up to our newsletter here.