Make big eyes at the newly-introduced Double Bacon Naan Roll – a mighty step-up from the classic with double the amount of first-rate smoked streaky bacon, crisped and piled high in freshly baked naan, with cream cheese, chilli tomato jam and fresh herbs. Twice the bacon, twice the joy.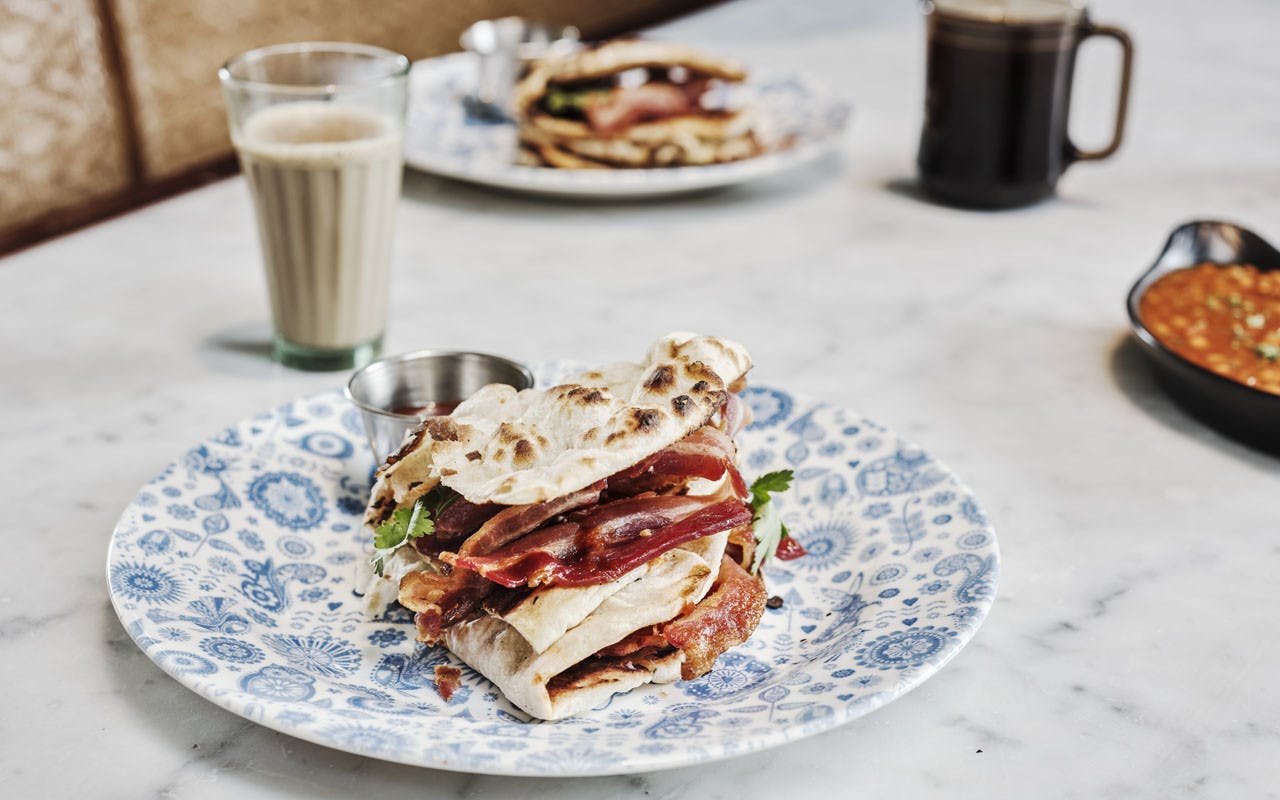 Or perhaps you fancy your changes with the Wrestler's Naan Roll – named after Koolar & Co.'s wrestler-sized portoins. Smoked streaky bacon, peppery pork sausages and runny-yolked egg, strongarmed into a really rather large naan, cooked to order in the tandoor. Prepare to grapple with it.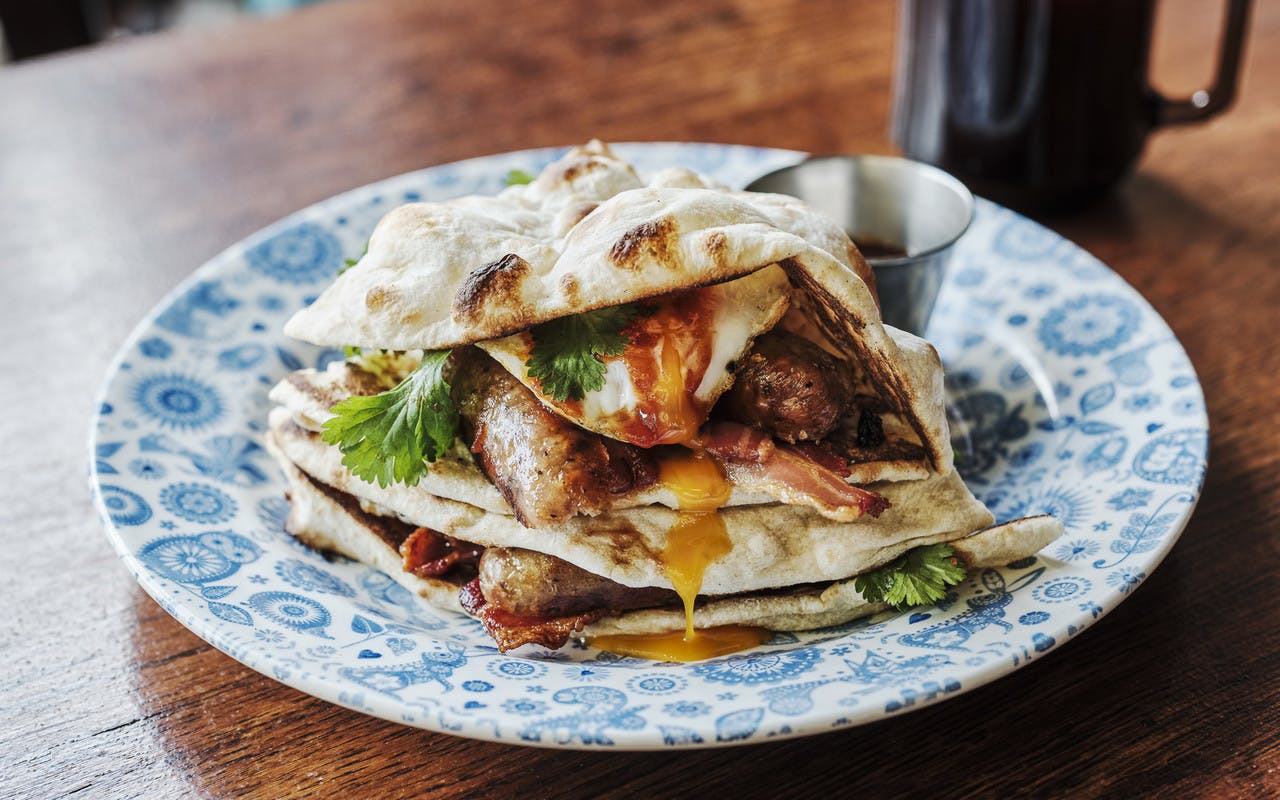 Those sweeter-of-tooth will welcome the Sweet Appam Stack. Thrice-stacked, lightly-frilled appam pancakes topped with creamy shrikhand, fresh berries, toasted coconut flakes and jaggery syrup. A source of great breakfast happiness.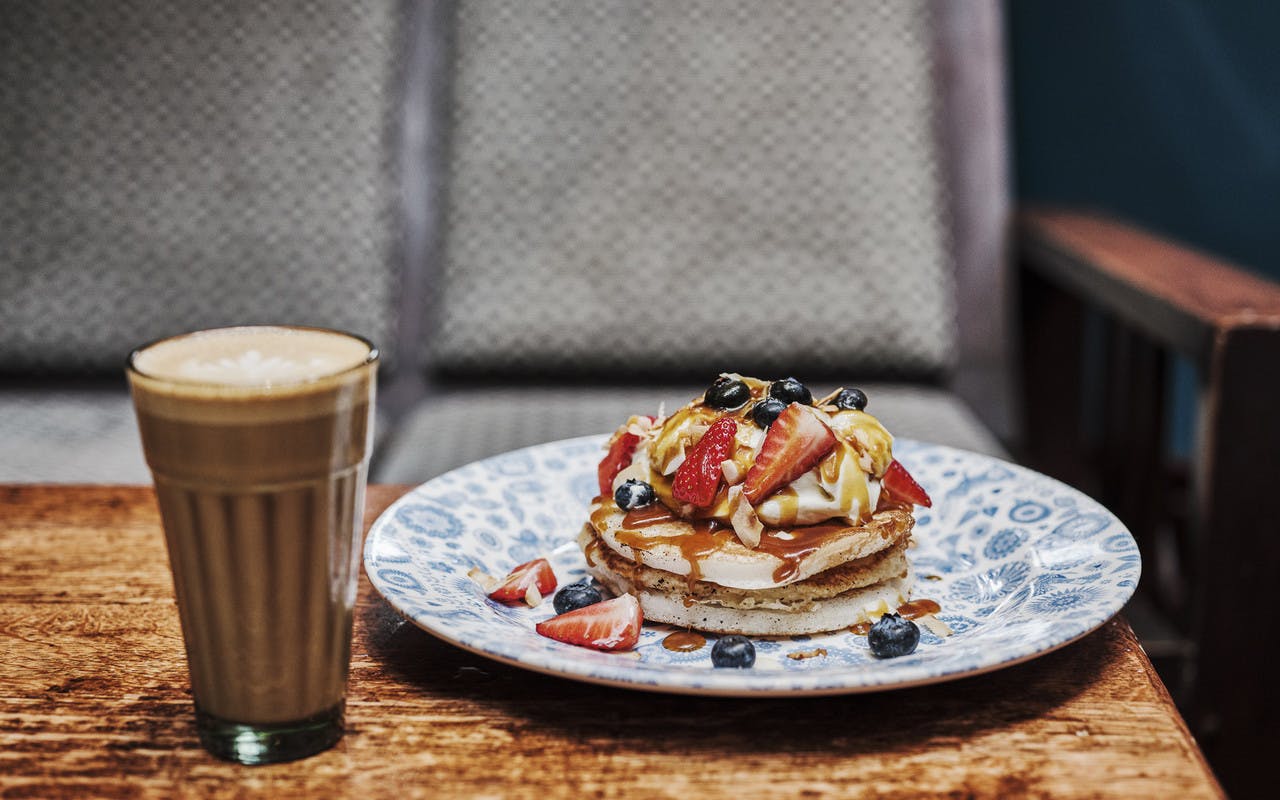 Newest, greenest dishes have also found a welcome home on the breakfast menu. Vegetarians must try Soy Keema Per Eedu: a vegetarian breakfast of fortitude, consisting of spiced soy keema with sali crisp-chips and homemade toasted pau (available with or without egg). Then there's Vegan Akuri, an eggless version of the Irani café spicy breakfast scramble. And we defy all vegans to resist biting into a Vegan Sausage Naan Roll when the fragrance of freshly-baked naan wafts over them.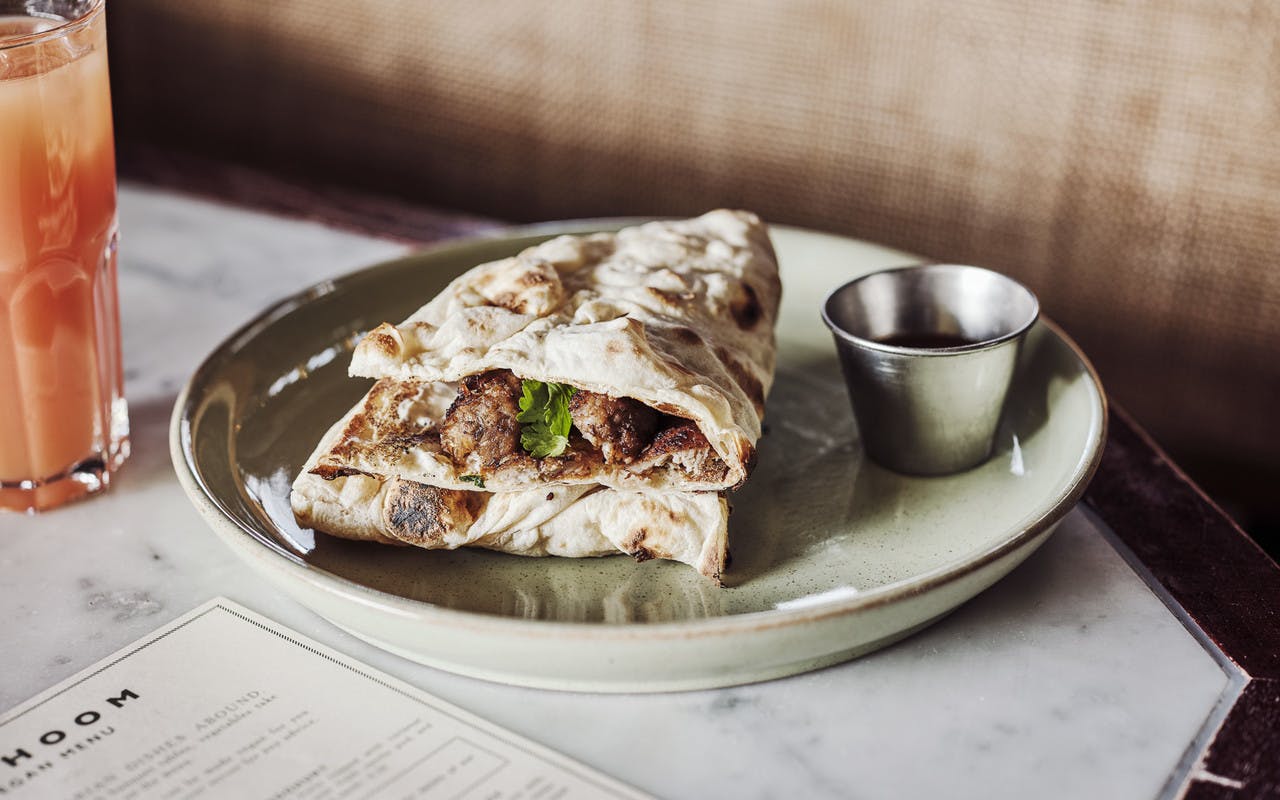 You may find yourself throwing a grateful glance towards the chefs when you try the bountiful weekend feasting menu. A delicious span of our most-loved breakfast dishes to make your stomachs sing.
Choose from first-class Sparkling Wine or a classic Bloody Mary (or their non-inebriating counterparts) served alongside generous bowls of fruit, yoghurt and homemade granola. To follow, a platter of sharing naans, Keema Per Eedu or bountiful Akuri, and plentiful helpings of toasted pau. (Please note:- there are also vegetarian and vegan options which include Vegan Sausage Naans, Soy Keema and eggless Akuri.)